2019.07.05
【開催報告】第22回ステアラボ人工知能セミナー 藤田篤 先生「同義の言語表現(言い換え)を処理する技術の研究動向」
Seminar Report: The 22nd STAIR Lab AI Seminar: Dr. Atsushi Fujita, "Research Trends in Technologies to Process Synonymous Linguistic Expressions (Paraphrases)"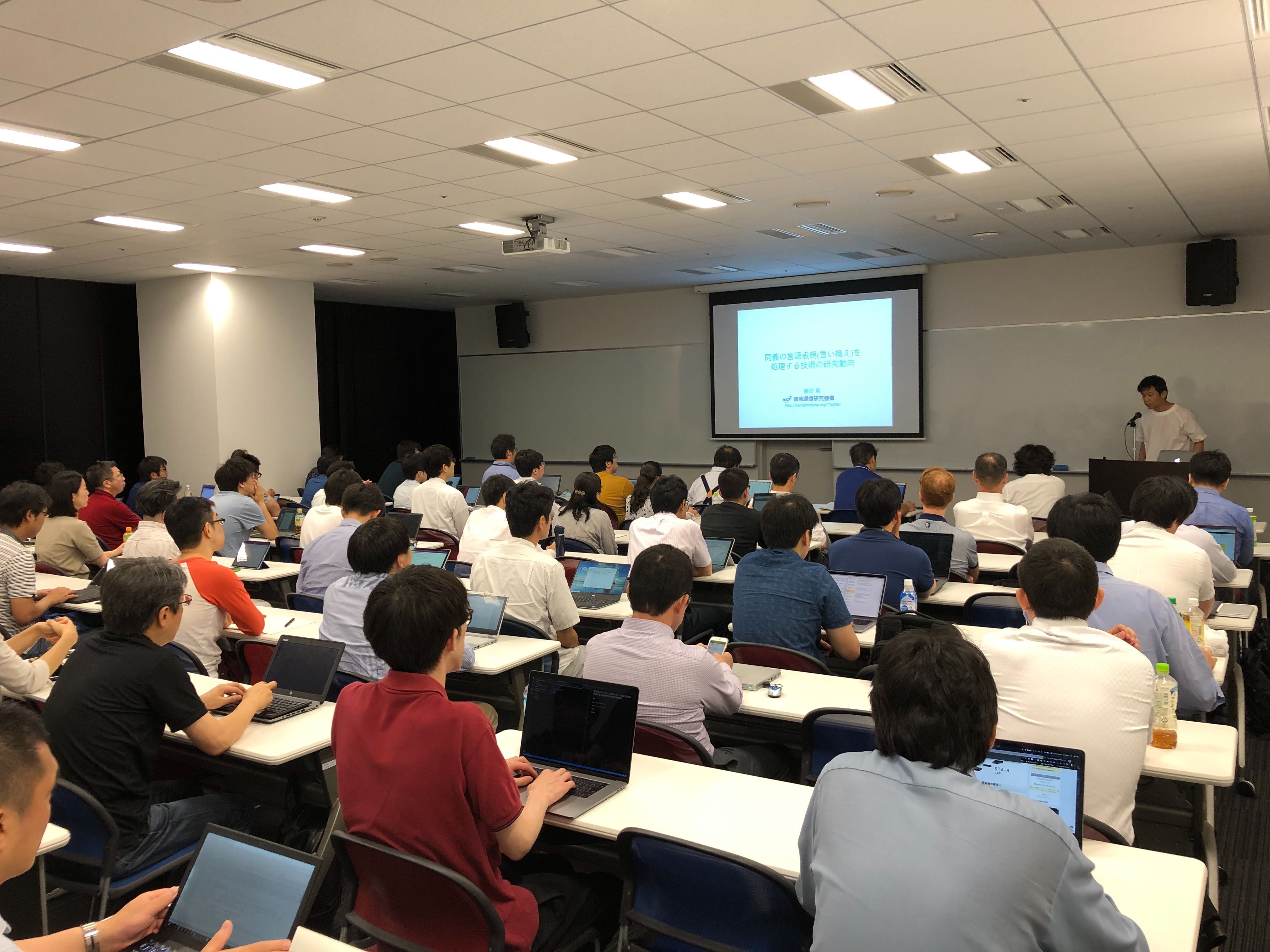 2019年6月27日(木)に第22回ステアラボ人工知能セミナーを開催しました。
今回は情報通信研究機構 先進的音声翻訳研究開発推進センター 先進的翻訳技術研究室 主任研究員 藤田篤先生をお招きして、「同義の言語表現(言い換え)を処理する技術の研究動向」についてご講演いただきました。
トークの前半は、言い換え研究の概要と定義をご説明いただきました。次いで、言い換えの「認識」および「生成」を定式化から最新の研究までご紹介いただきました。また、言い換え研究における課題についてもご紹介頂きました。
以下は講演スライド・動画です。ぜひご覧ください!
We held STAIR Lab AI Seminar on June 27, 2019.
Dr. Atsushi Fujita, Senior Researcher @ Advanced Translation Technology Lab., ASTREC, NICT, gave a talk about automatic paraphrasing.
The following is the talk slides (in Japanese). Please do have a look!