2017.10.04
「ハナノナ」が「2017年度グッドデザイン賞」を受賞
"hananona" won a 2017 Good Design Award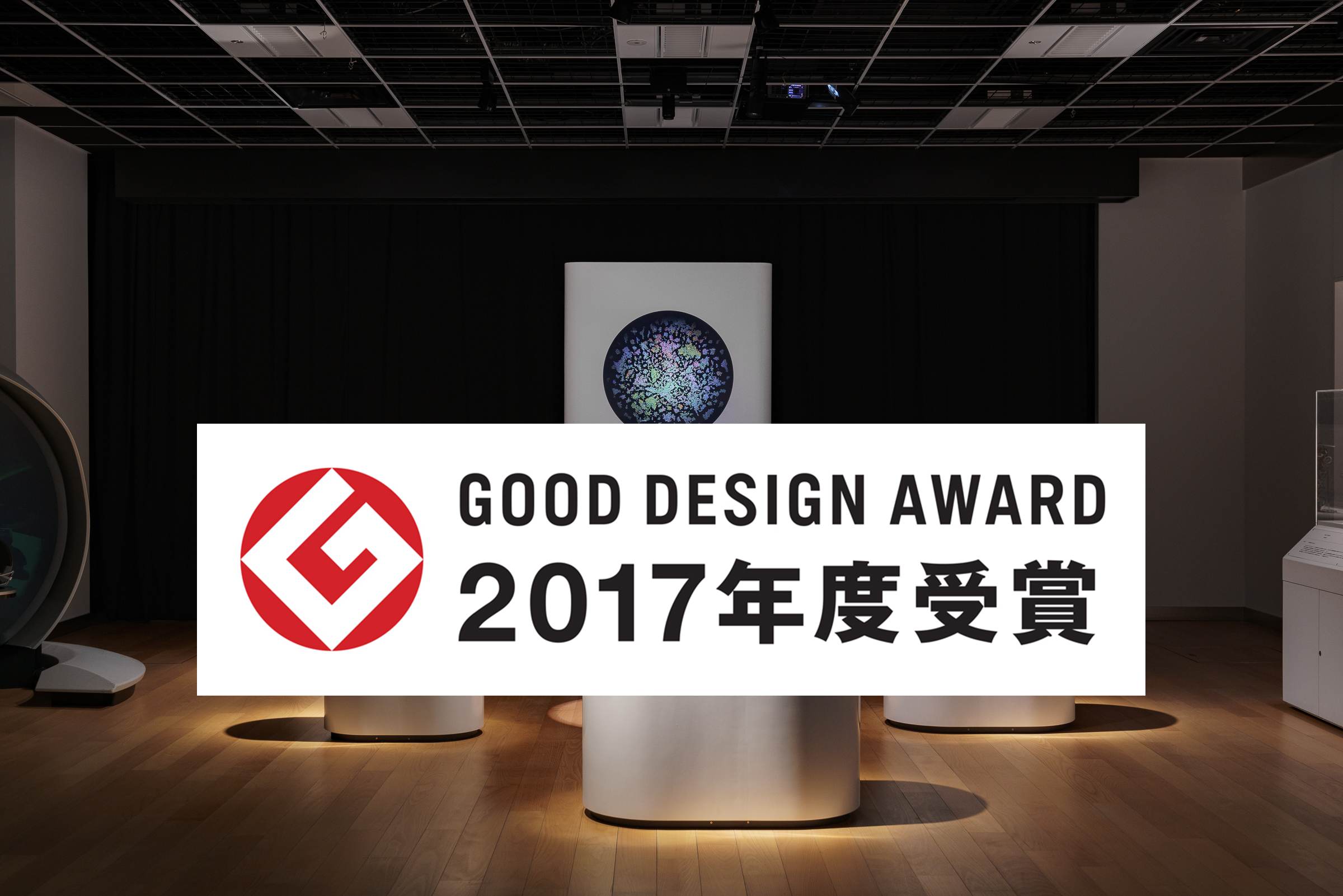 ハナノナが、このたび2017年度グッドデザイン賞(主催:公益財団法人日本デザイン振興会)を受賞しました。画像の分類というAIではポピュラーなタスクを「花」という身近な存在に適用することでAIをより身近に体験してもらおうという意図を持ってデザインに取り組んだ結果、栄えある賞を受賞することができました。審査員の方々からは以下の評価をいただきました。
"hananona" received a 2017 Good Design Award from Japan Institute of Design Promotion. As a result of our effort of designing "hananona" to let people experience AI more closely by applying image classification (a popular task in AI) to flowers (familiar objects in everyday life), we finally won the prestigious award.
人工知能が持つ可能性を感じるとともに、それが完璧でない点や、予想外の結果を導く様子を手軽に観察できる。ブラックボックスになりがちな人工知能に対する理解を「花を分類する」という分かりやすいモチーフで導いている点が優れており、子供から大人まで幅広い層に受け入れられるデザインとなっている。また、円形のディスプレイやテーブル、対象物を照らすスポットライトのような演出など、効果的な会場構成も評価された。
ハナノナは以下に記すいろんな分野の専門家の方々との楽しい共同作業でした。
クリエイティブディレクション、デザイン —— 株式会社Surface&Architecture
アートディレクション ——————————- 久納鏡子
インタラクションデザイン、プログラミング – 赤川智洋
プログラミング ————————————— タノシム株式会社
サーバープログラミング —————————- 株式会社 mokha
hananona is a fun collaborative work with professionals in various fields as follows:
Surface&Architecture Inc. (creative direction and design)
Kyoko Kunoh (art direction)
Tomohiro Akagawa (interaction design and programming)
Tanoshim Inc. (programming)
mokha Inc. (server programming)
ハナノナをこれからどう育てていくか、いろいろ考えています。まずは、種類を406からもっと増やす、そして花から、葉っぱ、樹木へと展開することができたらいいなと。
そして花や樹の名前を知ることにより人と自然との間の距離を縮めたいと思っています。花や樹の名前を知ればその名前をメールやブログに書いたりできます。自然とのふれあいをよりきめ細かく人に伝えることができます。そういったことを後押ししていきたいと思っています。
We are now thinking of growing "hananona" in various ways. First, we will increase the number of kinds of flowers (the current implementation of "hananona" supports 406 kinds of flowers). Then, we wish to extend "hananona" to classify not only flowers but also leaves and trees.
Furthermore, we wish to bring people and nature closer by knowing the names of flowers and trees. People can write the names of flowers and trees in their mails, blogs, etc., if they know the names. In other words, people can share their experience of contact with nature more precisely. We hope that "hananona" will encourage that kind of thing.
Introduction page of hananona at the web site of Good Design Award