2018.04.05
ステアラボAIシンポジウム2018を開催しました!
STAIR Lab AI Symposium 2018
symposium, data science competition, meteor search challenge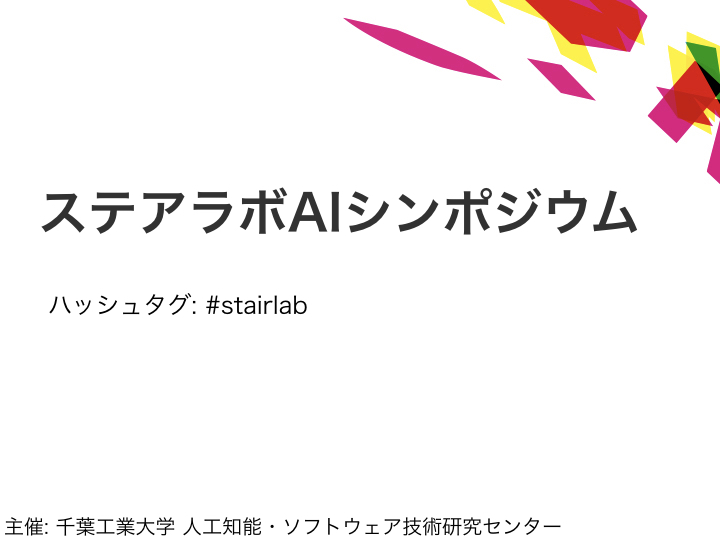 2018年3月3日 (土) に、ステアラボ人工知能シンポジウム2018を開催しました。
今年のシンポジウムは「データ分析コンテストに注目して」をテーマに掲げ、データ分析コンテストに造詣が深い3名の先生にご講演いただきました。
On March 3, we held the STAIR Lab Artificial Intelligence Symposium 2018.
This year's symposium focused on "data science competition," and three profound speakers in the data science competition gave talks.
また、弊研究センターと惑星探査研究センター (PERC)が共同で開催しているメテオサーチチャレンジのキックオフとして弊学より2名の研究員が講演いたしました。
In addition to these talks, two researchers from Chiba Institute of Technology gave talks as a kickoff of Meteor search challenge jointly held by our research center and Planetary Exploration Research Center (PERC).
当日の様子は togetter にまとめました。
以下は、講演スライドと講演動画です。ぜひご覧ください!
The slides and videos are now available.
Enjoy!
今回も多くの方にご参加いただきました。ありがとうございました。
参加者の中に感想を書かれた方がいらっしゃるようです。
併せてご覧いただくと当日の様子がより良く分かるかと思います!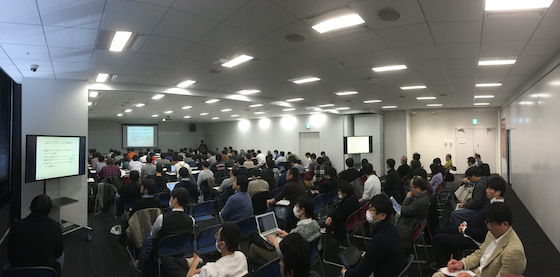 2018年度もセミナー・シンポジウムを継続して開催する予定です。
最新情報は twitter (@STAIR_Lab) でお知らせいたします。
ぜひフォローしてください!