2022.06.08
MetaVD Visualizerを公開しました
MetaVD Visualizer is released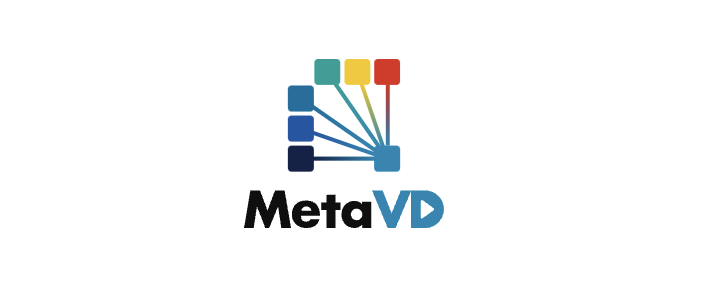 ステアラボでは、動作認識データセットの動作ラベル間の関係性を人手でアノテーションし、複数の動作認識データセットを大きな一つのデータセットとしてみなして、より高精度の動作認識モデルの学習のために利用する研究を行っています。
この、動作ラベル間の関係性を定義したデータセットを
Meta Video Dataset (MetaVD)
と呼んでいます。
この度、MetaVDのプロジェクトWebサイトを新たに作成しました。
メインコンテンツは、MetaVDが提供する動作ラベルの関係性の可視化ツールです。
動作ラベルを二次元空間上に配置し、地図アプリのような操作性で、データセットを跨いで、何と何の動作ラベルがどのような関係性を持っているのか、ひと目で分かります。
また、動作ラベルの検索、動画データセット・関係性ごとに表示のON/OFF切り替えといった機能が付いており、特定の動作ラベル、データセット、関係性を選んで表示したいときに便利です。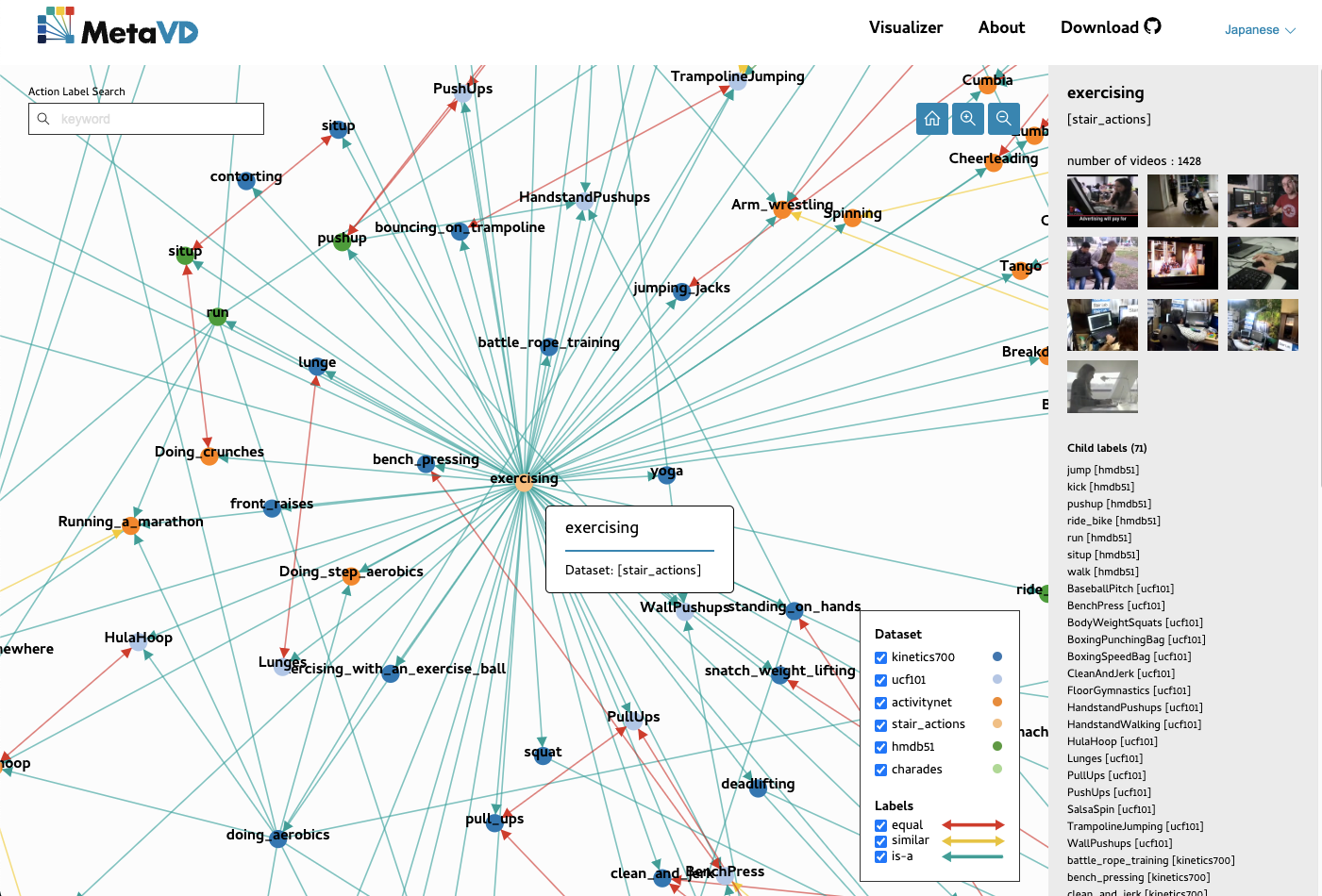 その他、MetaVDのダウンロード方法やMetaVDに関する研究の情報に、このサイトからアクセスできます。
STAIR Lab. created a meta dataset that gives relationships between action labels to develop better action recognition models by training it on the meta dataset.
We call the meta dataset,
Meta Video Dataset (MetaVD)
.
We released the MetaVD project website.
A main content is a visualization tool that illustrates the relationship between action labels provided by MetaVD.
By using the visualization tool, you can at a glance find which pairs of action labels over datasets are connected and which relation type is defined on each of the connected action label pairs.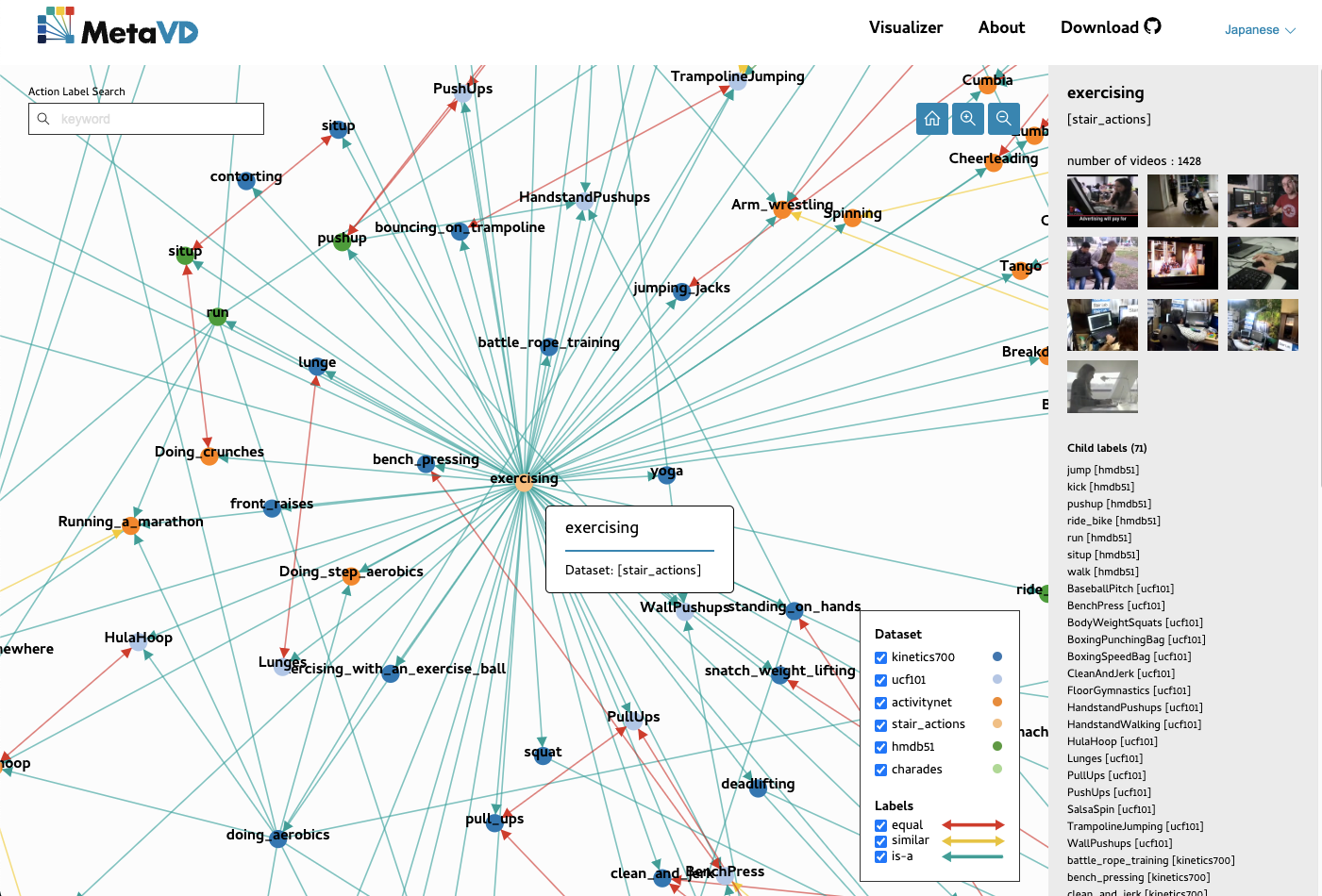 The website also provides information on how to download MetaVD and a research list related to MetaVD.